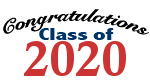 We are open!
During the pandemic crisis, A-1 Rental is open for business during our normal hours.
Need it? Rent it!
This is A-1's motto. For 55 years, A-1 Rental has offered quality tools and equipment to industry, contractors and do-it-yourselfers. A-1 Rental offers a complete line of equipment to help you with a huge construction project or a minor home repair.
In addition to "work" projects, A-1 can furnish items that enhance your "play" projects. From a single tent for a graduation party to 100 chairs for an outdoor wedding, A-1 can make your celebration even more special.
Remember…
You don't have to tackle a project by yourself.
You don't have to buy expensive equipment that you will only use once.
You've got A-1 Rental.
It's summer!
Kick that picnic into high gear. Rent a Big John grill so there is plenty of room for those barbecued treats.
Got a large yard project? Rent the earthmoving equipment you need to do it right.
And don't forget A-1's assortment of tents to provide shade from that summer sun.
And if there is a big move in your plans, contact A-1 Rental for your U-Haul needs.